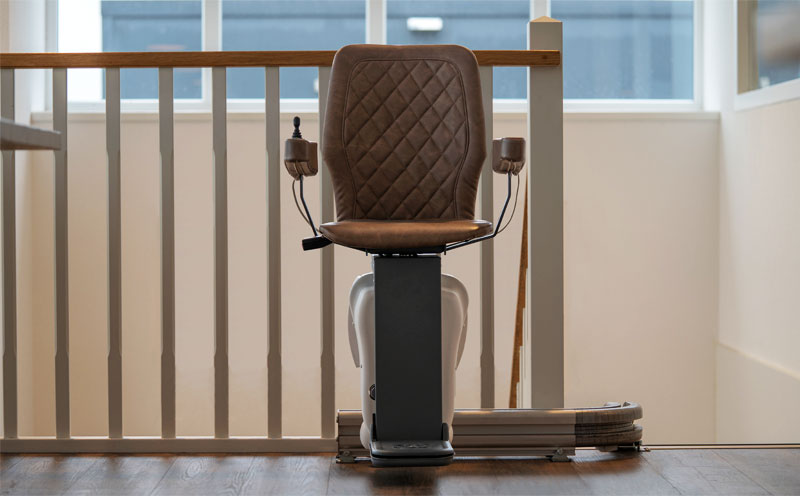 Respect for the environment! Rail made of recycled materials
Smooth operation on a single rail
Ability to turn open and closed without wasting space!
LUXURY AND EXCELLENT QUALITY MEET THE ECONOMY
Stairlift Up of the Dutch company DEVI stairlifts have a luxurious appearance and use excellent quality materials for the construction of the chair and the rail.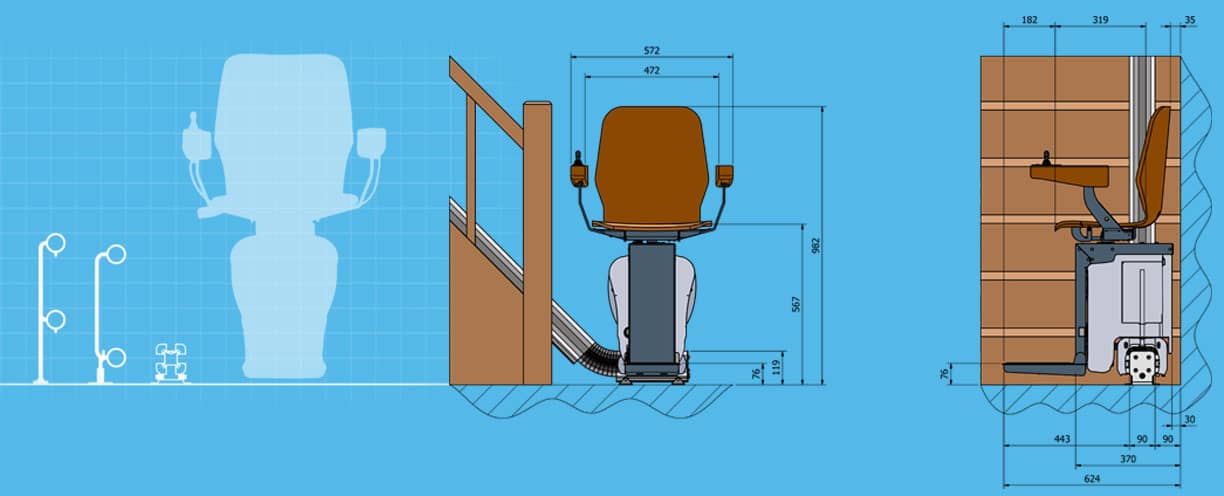 Compared to commonly used rails, the Up rail has a much smaller profile. The rail is designed so that your ladder is not obstructed. You can see the difference above. Thanks to its revolutionary design we offer the Stair lifts Up at very good prices and we bring you one step closer to your freedom!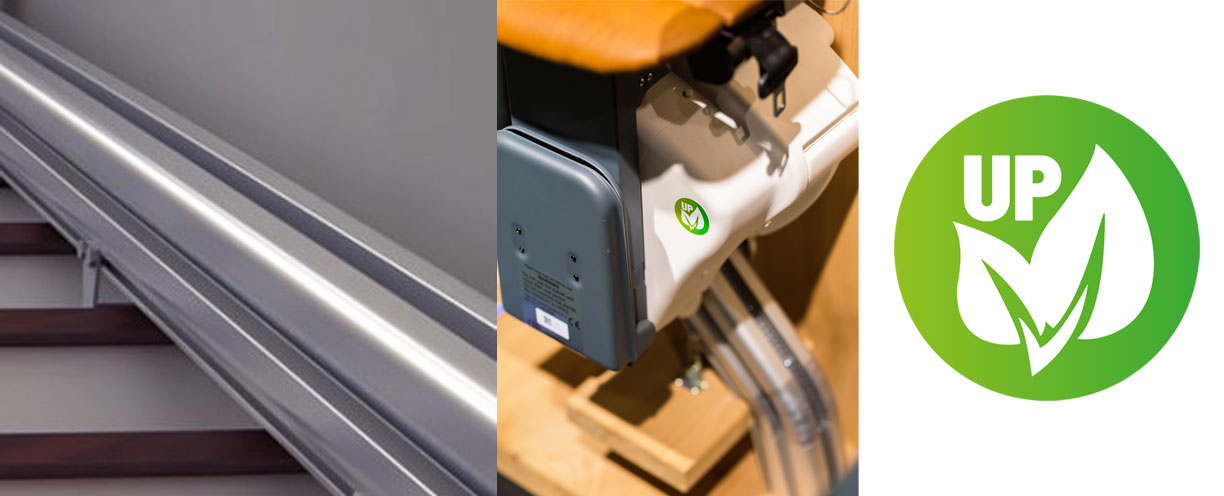 After many hours of research and development the idea of having an aluminum rail for curved stairlifts became a reality. The stair lift Up respects the environment as its construction materials are completely recyclable.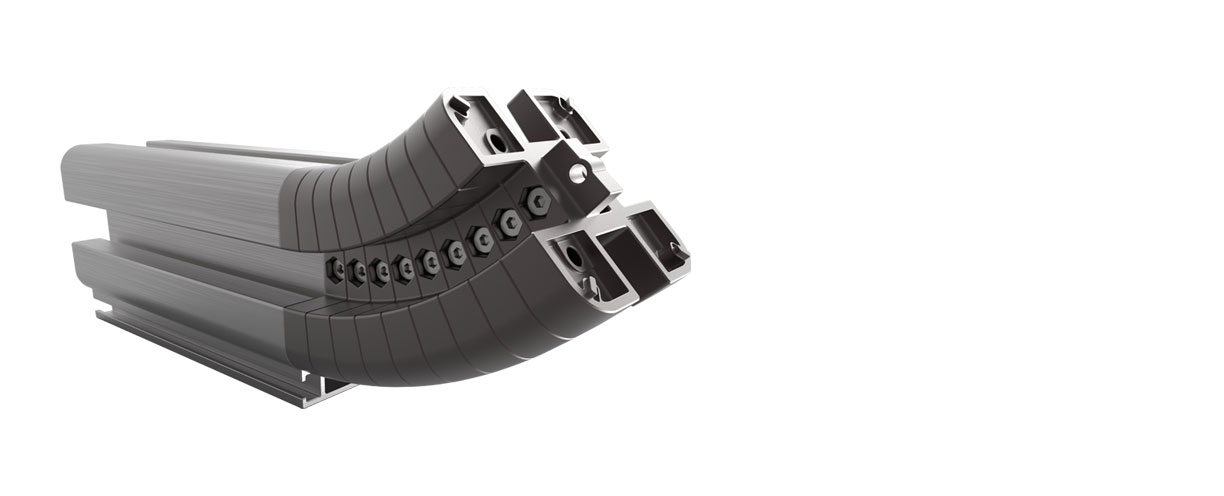 Its radical design allows you to place on the inside and outside of your stairs without having to waste a lot of space.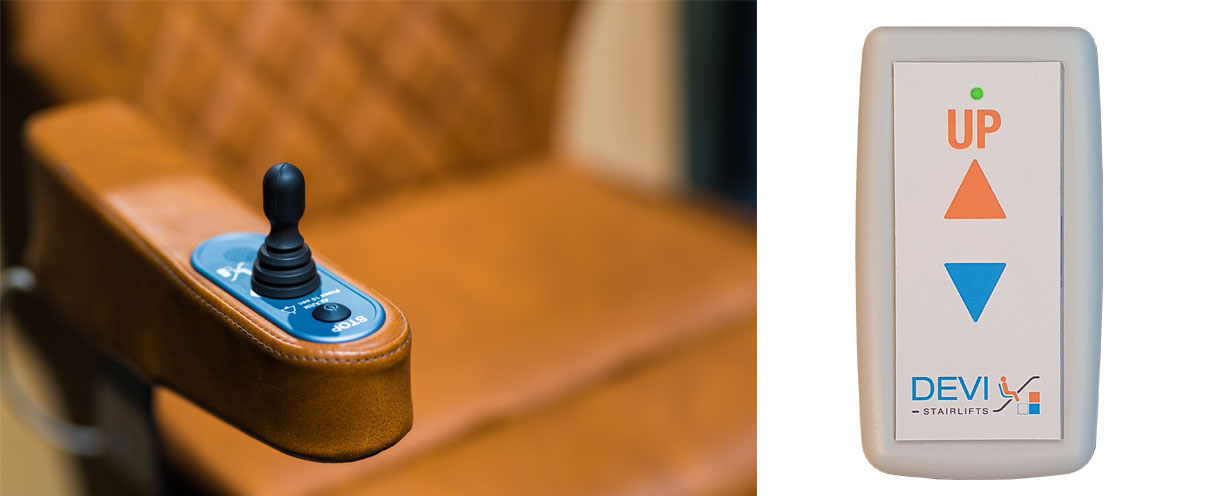 The ergonomic design of the arm control, mounted vertically on the Up arm set makes it very easy to operate for all users. The wireless 'call and send' controls, allow us to operate the stair lift without a passenger, as well as with a passenger, as an escort control.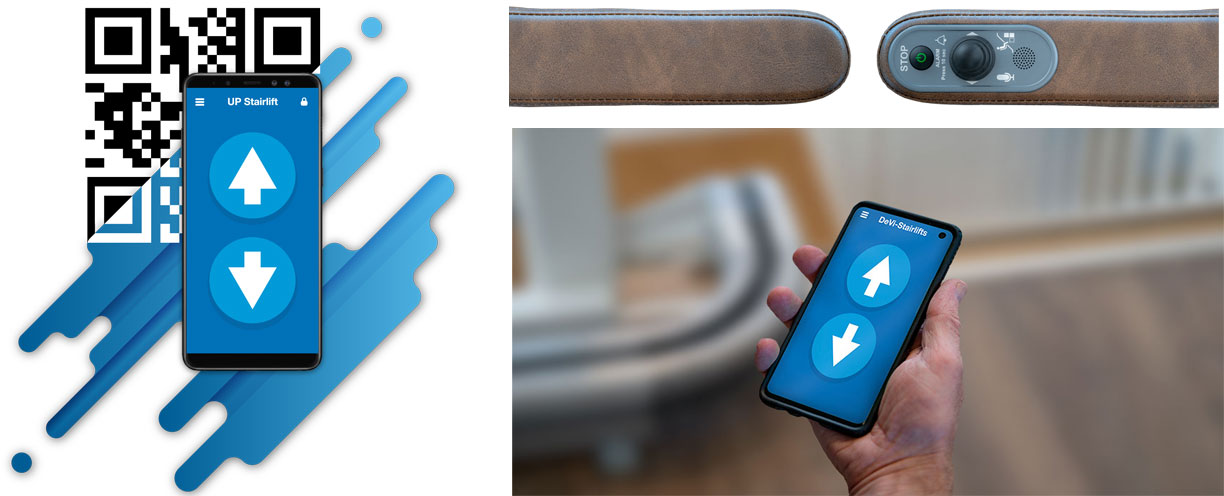 Up is the only "smart stair lift" as we can operate it from our smart phone connected to it, through the Up remote application that you can very easily install on your mobile device!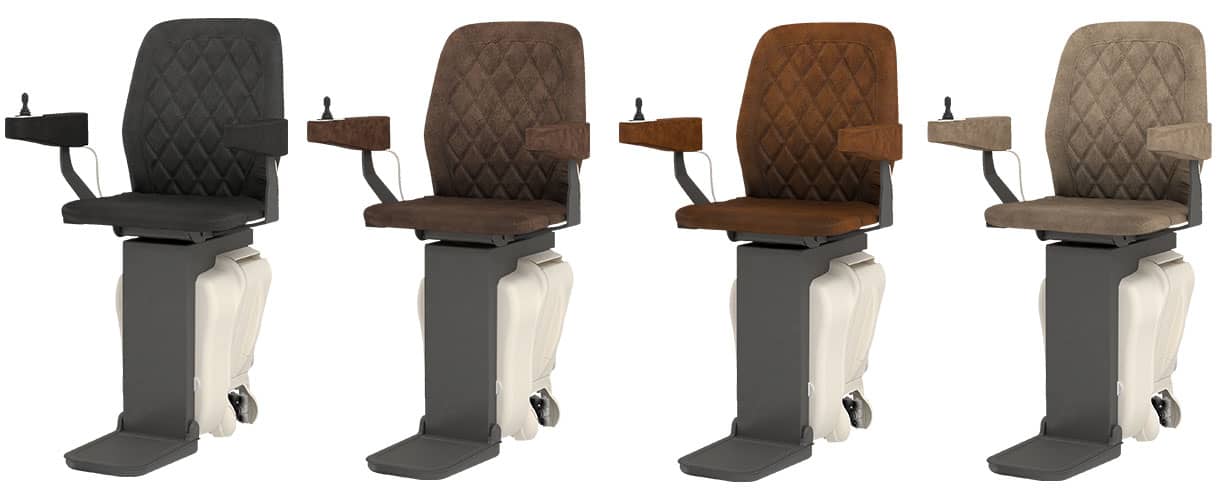 In collaboration with furniture designer Richmond, DEVI has ensured that the UP stairlift has a luxurious design. The seat is made of very high-strength techno-leather and is available in four different colors. You can choose the color that best suits with the decoration of your favorite space. Contact us for Devi Up and we will guide you through all of your questions. We can also arrange a meeting in your space or in our exhibition facility to see the stairlifts for yourselves and even use one of them and let us introduce to you the NEW GENERATION of stair lifts, presenting you with all their advantages.
See UP in action. In this video we show you what makes UP so special. It offers great advantages over obsolete models, which have been on the market for many years.