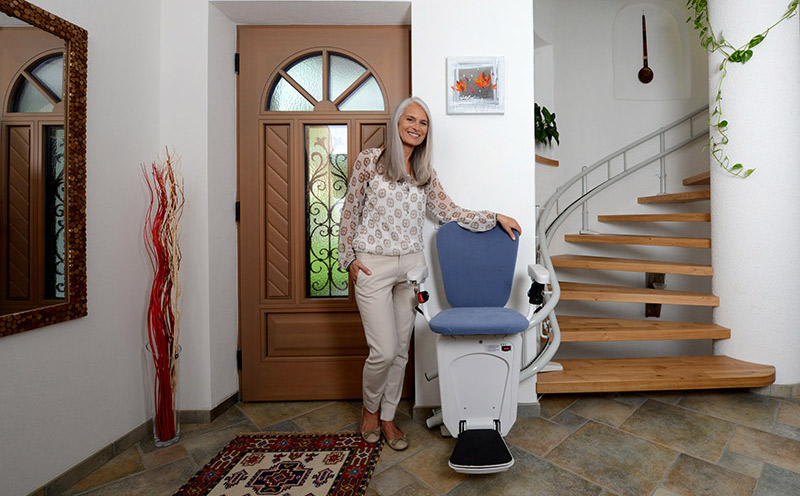 Make your house accessible and regain your freedom of moving.
Stairlift ALPHA from Austrian Company Lehner Lifttechnic is the perfect solution for making your house accessible. Thanks to its aesthetics and user friendly design, this stairlift fits in every environment and will improve your independence and quality of life. Its robust structure guaranties long life endurance and reliable performance.

Due to its extremely thin and tight rail and chair design, it possesses only the least of space, leaving the stairs with no obstacles. Designed and manufactured with the highest quality standards.

Variety of colors for the finishing of the rails and the chair's cover. ALPHA is noiseless, with stable and smooth ride quality, battery operated which means that can operate during a power failure.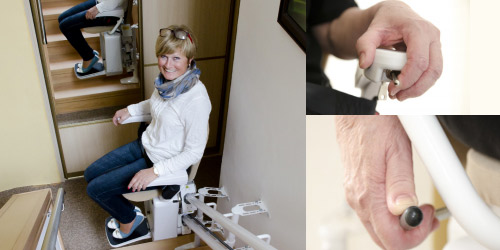 These and many other, are the features of comfort, safety and fitting of an ALPHA stairlift in your space.
Contact us for Lehner-ALPHA and we will guide you through all of your questions We can also arrange a meeting in your space or in our exhibition facility to see the stairlifts for yourselves and even use one of them.
ΒΙΝΤΕΟ