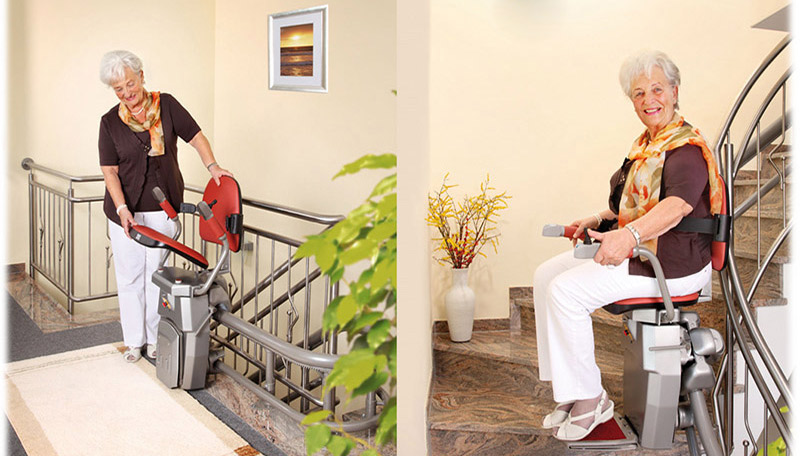 Everyday life with no limits
Conditions of life change
Stairlifts models HW10 and HW11 of the German Company Hawle Treppenlifte can be adjusted onto indoor and outdoor stairs with turns and inclination differences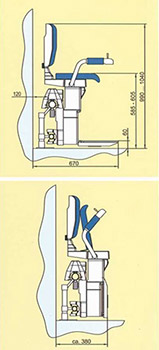 Hawle's stairlifts are constructed with the guidance and measurements of LIFE LIFTS, so that they will be in absolutely adjusted to your personal needs.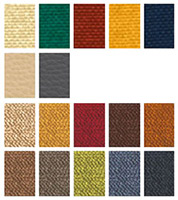 Adjust a Hawle's stairlift in your personal environment. Variety of colors for the rail as well as for the textile, leather, velvet and synthetic covers for the seat. Easy to clean and inflammable.
Can be fully operational even in case of power failure, due to fully rechargeable batteries.
"Worldwide satisfied customers encourage us to our daily effort to help people regain a greater quality of life"

Hawle is a constructor of individualized solutions according to German standards which provide the highest levels of quality for the stairlifts. Accuracy on technical documentation and quality control and management in all levels of construction, provide us the safety and reliability of its products.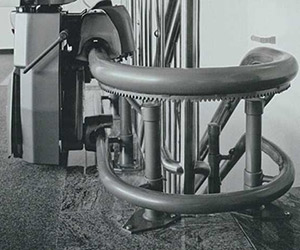 Great attention has been given to the shaping and construction of the rail, which is designed in a way that the gear does not slide on the cogwheel making the stairlift practically noiseless and thus lacking spoilage!

Life Lifts is here for you after the sale and guaranties fast and reliable restoration of any technical problem thanks to our qualified personnel.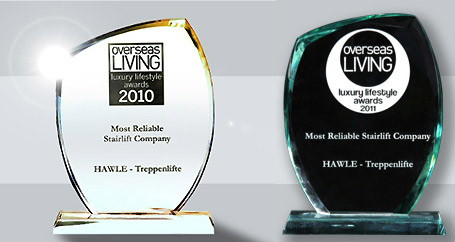 Hawle's awards are the proof of their quality. Awarded as : "the most reliable stairlifts constructing company".
These and many others are the comfort, safety and adjustment features of HW10 and HW11 stairlifts for your space.
Contacting us for HW10 and HW11 , we will be able to guide you through all of your queries. We can also arrange a meeting in your place or in our exhibition facility to see the stairlifts for yourselves and even use one of them.
ΒΙΝΤΕΟ