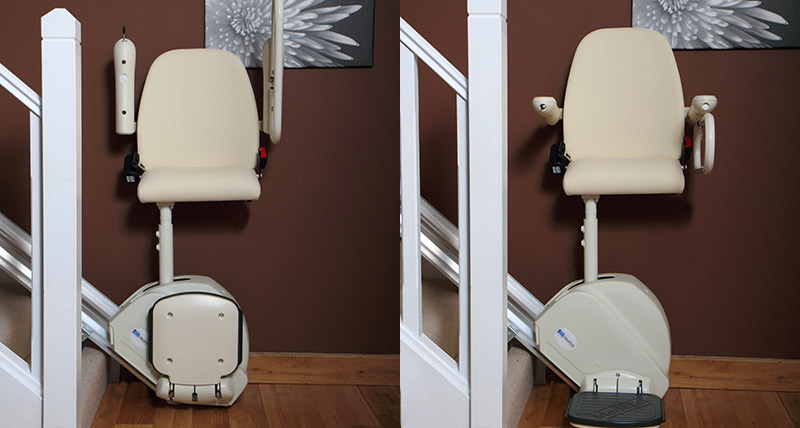 As years go by, stair climbing can be annoying and physically demanding for some people. MediTek STAND stairlift is an exceptional choice, designed to provide an easy and convenient way to access upstairs and elevated floors fast and with safety whenever this is demanded
It is a specialized version of MediTek's straight-line stairlift which can easily and safely carry even an upstanding person, if such thing is demanded and/or better serving the user.
Reliable and affordable solution for every straight-line stair.
Life Lifts, in cooperation with MediTek, aims at helping you preserve and/or regain your independence in your private space. Contacting us for MediTek STAND, we will be able to guide you through all of your queries.